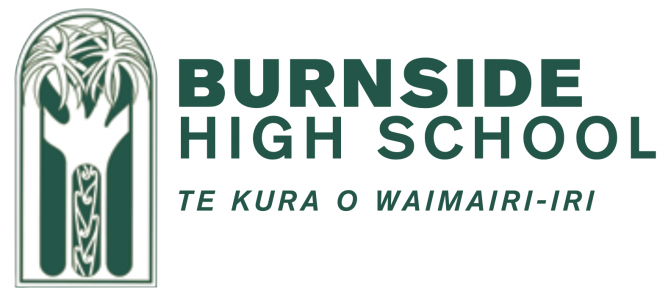 NCEA Level 2 Accounting
12ACC
Course Description
Teacher in Charge: Mr R. Hughes
Recommended Prior Learning
10 credits in Level 1 Accounting. Students with less than 10 credits will be considered if they have AS 1.3.
---
Accounting at Level 2 looks in detail at two subsystems within a trading business, including recording, documentation, internal controls and processing through ledger accounts. Commercial software is used and students will also prepare and analyse final accounts in terms of profitability, financial stability and management effectiveness. Anyone aspiring to a position of responsibility in any field will benefit from an understanding of accounting subsystems for budgeting, accountability and control as well as understanding final accounting reports as investors, employees or other interested parties.
Accounting concepts for a sole proprietor
A study of users and their uses of accounting reports, and the qualitative characteristics, notions and assumptions underpinning those reports
Accounting Processing
Using commercial accounting software, the setting up and operation of a computerised accounting system
Accounting for subsystems of a trading firm
An in-depth accounting study of Inventory and Accounts Receivable
Note: this covers two Achievement Standards. Students are only required to complete one, but may chose to do both.
Preparing financial reports
Completing balance day adjustments and preparing an Income Statement, Balance Sheet, and Cashflow Statement.
Interpreting accounting information
Calculating analysis measures, describing trends, identifying links and making recommendations
---
Course Overview
Term 1
Inventory Subsystem – overview
Valuation methods, Stock cards, ledgers
Documentation
Internal controls
Accounts Receivable Subsystem - overview
Processing, subsidiary ledgers
Aged Debtors report
Documentation
Internal controls
Working capital cycle
Term 2
Computer accounting – setting up
Importing files
Processing frequent transactions
Processing infrequent transactions
Processing complex transactions
In-class assessment - Xero Accounting software
Financial Reports - adjustments
Closing entries and Depreciation

Term 3
Income Statement and Balance Sheet
Notes – Property, Plant and Equipment
Statement of Cash Flows
Accounting Concepts – uses and limitations
Concepts and assumptions / Qualitative characteristics
Elements and recognition criteria
Applying concepts

Term 4
Interpretation of Reports – analysis measures, ratios and trends
Profitability, effectiveness measures, liquidity, financial stability
Identifying links / Making recommendations

Learning Areas:
---
Pathway
For students not progressing beyond Level 2, this course provides a good background for any career, since understanding accounting systems and controls will be part of any management position. Students who go on to become accounting technicians or chartered accountants will find opportunities in business, government departments, banking as well as in accountancy firms. There are many branches of accounting to specialise in later, such as financial accounting, management accounting, cost accounting, tax accounting, project accounting, forensic accounting, international accounting, government accounting.
Contributions and Equipment/Stationery
Journal and Ledger refill, device
---
Pathway Tags
Accountant, Auditor, Accounts Officer, Actuary, Finance Manager, Retail Manager, Bank Worker, Hotel/Motel Manager, Farmer/Farm Manager, Debt Collector, Property Manager, Building Contractor, Buyer, Cafe/Restaurant Manager, Motor Vehicle Salesperson, Insurance Claims Officer, Community Worker, Event Manager, Quantity Surveyor, Dairy Farmer, Personal Assistant, Media Producer, Financial Adviser, Health Services Manager, Insurance Agent, Mortgage Broker, Office Manager, Payroll Officer, Purchasing/Supply Officer, Real Estate Agent, Management Consultant
---