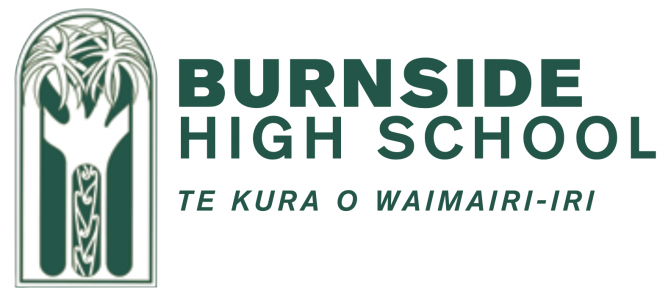 NCEA Level 2 Visual Arts Painting
12APA
Course Description
Teacher in Charge: Ms F. Dwyer
Recommended Prior Learning
Open entry. However, where the Level 1 Visual Art External Standard has been attempted and not achieved, entry into Level 2 Painting is at the discretion of the HOD.
---
The aim of the course is to provide the student with a thorough grounding in painting practices. The course is a preparation of further study at Level 3 (Year 13) and at tertiary level. Students are taught to understand the ways paintings are made and to develop knowledge of the current processes, procedures, materials and techniques. This involves how to carry out research, generate ideas and develop these ideas in a systematic way through to the finished painting. Drawing will be used as the basis for all artworks. A workbook is kept throughout the year to record this process of development. Students are encouraged to use contemporary and traditional artist models to develop their own work. At the beginning of the year students are guided as to their approaches in painting, both in subject matter and media. For the remainder of the year, students choose their own theme to develop their ideas for their folio looking at a range of appropriate artist models in both traditional and contemporary practice.
SEE MORE OF OUR ART DEPARTMENT HERE
Note: Students may take up to three of the NCEA Level 2 Visual Art Courses offered: Design, Painting, Photography, Printmaking and Sculpture, however those students wishing to take more than two of these subjects may only do so with the approval of the HOD and their Divisional Principal.
NCEA Level 2
---
Learning Areas:
---
Pathway
NCEA Level 3 Visual Arts Painting
Career Pathways
Animator/Digital Artist, Art Director (Film, Television or Stage), Historian, Artist, Artistic Director, Tattoo Artist, Film/Television Camera Operator, Graphic Designer, Interior Designer, Painter and Decorator, Editor, Make-up Artist, Curator, Director (Film, Television, Radio or Stage), Visual Merchandiser, Media Producer, Lighting Technician, Game Developer, Hairdresser/Barber, Photographer
Contributions and Equipment/Stationery
There is a cost of $75 which contributes toward art materials and folio boards. Students will need their own primary colour paint set and brushes to use at home.
---
Pathway Tags
Teacher, Actor, Director, Musician, Professional Dancer, Artist, Creative designer, Entrepreneur, Film Industry, Sound Engineer, Professional Musician, Composer, Art - Painting, Photography, Design, Sound Engineering, Conductor, Theatre Technician, Lighting Technician, Acting, Directing, Events Management, Māori Performing Arts, Tourist Operator, Professional Performer, Tutor, actor, musician, singer, dancer, film maker, photographer, technician, writer, composer, editor, stylist, curator, exhibition manager, designer, graphic, animation, CGI, computer gaming, architecture, costume, stage and set, lighting and sound, advertising and branding, industrial, interior, fashion, sound, lighting, advertising art director, comic book creator, graphic artist, primary teacher, advertising commercial director, comic strip artist, graphic designer, print maker, advertising copy writer, computer, greeting card designer, properties artist, advertising creative
---
Related Videos
https://www.youtube.com/watch?v=https://www.youtube.com/embed/vKjkx6PzajE?rel=0&showinfo=0
Useful Links