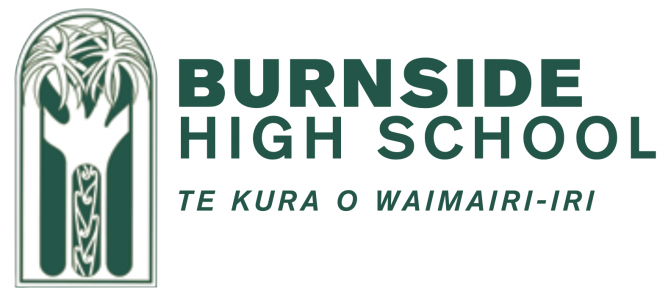 NCEA Level 2 Business Studies
12BUS
Course Description
Teacher in Charge: Miss C. Barker
The study of business is about how individuals and groups of people organise, plan, and act to create and develop goods and services to satisfy customers.
Business is influenced by and impacts on the cultural, ethical, environmental, political, technological and economic conditions of the day. Issues such as sustainability, citizenship, and enterprise, are central to both business and the study of business. The knowledge and skills gained in business studies, and exposure to enterprise culture, can help shape "creative, energetic, and enterprising" young people.
Topics covered include:
Marketing - Designing, conducting and analysing market research to introduce a new product or modify the marketing approach of an existing product.
Management - the internal operation of New Zealand businesses and the application of motivation theories.
How New Zealand businesses respond to internal factors, such as organisational structure, roles and skills of managers, financial information and the importance of policies, procedures and corporate social responsibility.
Business Operations and Development - carrying out, reviewing and refining a business activity that has a well-being focus that improves the social, mental or physical health of the community.
As this course requires students to work as part of a team, there is an obligation to maintain a high level of attendance for teams to function effectively.
---
Course Overview
Term 1
Brainstorming, Group Formation, Idea Generation
Business Plan - Mission and objectives and how to have a meeting
Business Plan - Marketing and people
Business Plan - Finance and operations
Conduct market research for a new or existing product
Identifying aims and planning
Designing research (questionnaire, etc.)
Collecting and recording primary data
Presenting results drawing conclusions/evaluating


Term 2
Demonstrate understanding of the internal operations of a large business
Leadership and management
Organisational Structure
Production
Internal Controls
Corporate social responsibility and philanthropy
Financial Information for controlling, reporting and decision making

Term 3
Investigate the application of motivation theory in a business
Herzberg Two Factor Theory and Mayo's Hawthorne Effect
Collecting Evidence relevant to motivational practice
Integrating Maori Business Concepts

Term 4
Revision
NCEA examination
Learning Areas:
---
Pathway
Level 2 Business Studies gives students the opportunity to work collaboratively in small teams to design, plan and implement a community-focused business project. This will involve formation, production planning, finance, human resource management and marketing. Students completing this course will be well placed to demonstrate to prospective employers that they have the ability to work effectively in a team and accomplish a desired outcome. Getting a 'foot on the ladder' will give them the opportunity to demonstrate these skills and gain promotion into managerial positions.
Contributions and Equipment/Stationery
Will involve startup costs / fundraising
---
Pathway Tags
Receptionist, Sales and Marketing Manager, Anaesthetic Technician, Retail Manager, Bank Worker, Property Manager, Contact Centre Worker, Motor Vehicle Salesperson, Insurance Claims Officer, Communications Professional, Event Manager, Data Entry Operator/Transcriptionist, Customs Broker/Freight Forwarder, Visual Merchandiser, Personal Assistant, Importer/Exporter, Financial Adviser, Agricultural Field Representative, Production Manager, Real Estate Agent, Recruitment Consultant, Valuer, Management Consultant, Marketing Specialist, Scrum Master
---