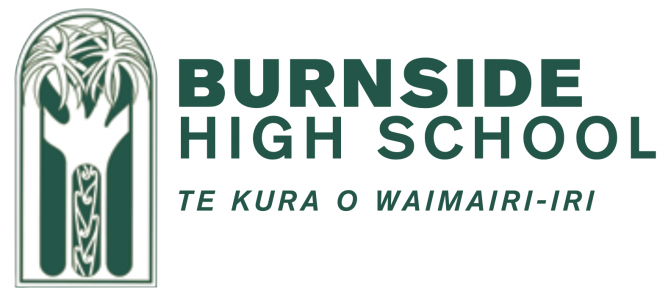 NCEA Level 2 Chemistry
12CHE
Course Description
Teacher in Charge: Mr N. Roberts
Recommended Prior Learning
12 Achievement Standard credits in NCEA level 1 Science courses including the Chemistry external standard (AS90944 or 90934) or by HOD approval.
---
A chemist's answer to the question "What is Chemistry?" could easily be, "What in the world isn't Chemistry?" Chemistry involves a study of everything about us, from the air we breathe and the food we eat, to the chemistry of a comet, the planets, and beyond. Chemists study the structure and nature of substances, how they behave chemically and use their knowledge to synthesise new substances with useful properties.
During the year, an NCEA Level 2 Chemistry student will be involved in experimental work and this is an integral part of the course.The content of the course at Year 12 is based on the achievement standards developed from level 7 of the Chemistry in the New Zealand Curriculum document. Topics studied include atomic structure, chemical bonding, organic chemistry, chemical analysis, energy and speed of reactions and the many different types of chemical reactions.
Knowledge of Chemistry is an essential prerequisite for many science-based careers, e.g. engineering, medicine, pharmacy, physiotherapy, dentistry, consumer science and other scientific university courses. It may also be useful for some polytechnic courses.
Chemistry is a subject that helps students to develop their own powers of scientific reasoning and understanding, whatever career they decide upon.
---
Learning Areas:
---
Pathway
Career Pathways
Mining Engineer, Acupuncturist, Registered Nurse, Agricultural/Horticultural Scientist, Agricultural/Horticultural Consultant, Paramedic, Anaesthetist, Pathologist, Zoologist, Chemist, Marine Biologist, Medical Physicist, Microbiologist, Chemical Engineer, Biochemist, Biomedical Engineer, Biotechnologist, Metal Worker, Brewer, Mechanical Engineer, Electrical Engineer, Dairy Processing Operator, Clinical Physiologist, Physician, Surgeon, Midwife, Dental Assistant, Chemical Production Operator, Science Technician, Podiatrist, Chiropractor, Civil Engineer, Meteorologist, Medical Laboratory Scientist, Clinical Coder, Dental Technician, Community Karitāne, Pharmacist, Conservator, Crop Farmer/Manager, Oral Health Therapist, Dentist, Medical Imaging Technologist, Diagnostic Radiologist, Dietitian, Forensic Scientist, General Practitioner, Gynaecologist/Obstetrician, Psychiatrist, Electronics Trades Worker, Geologist, Environmental Scientist, Energy/Carbon Auditor, Environmental Engineer, Environmental/Public Health Officer, Plastics Worker, Food Technologist, Forest Manager, Forestry Scientist, Pest Control Technician, Geophysicist, Health and Safety Adviser, Health Promoter, Naturopath, Veterinarian, Ship's Master, Medical Laboratory Technician, Occupational Therapist, Winemaker, Optometrist, Osteopath, Pulp and Paper Mill Operator, Physiotherapist, Plastics Technician, Purchasing/Supply Officer, Production Manager, Radiation Oncologist, Speech-Language Therapist
Contributions and Equipment/Stationery
Approximately $30 for a workbook.
---
Pathway Tags
Mining Engineer, Acupuncturist, Registered Nurse, Agricultural/Horticultural Scientist, Agricultural/Horticultural Consultant, Paramedic, Anaesthetist, Pathologist, Zoologist, Chemist, Marine Biologist, Medical Physicist, Microbiologist, Chemical Engineer, Biochemist, Biomedical Engineer, Biotechnologist, Metal Worker, Brewer, Mechanical Engineer, Electrical Engineer, Dairy Processing Operator, Cardiac Physiologist, Physician, Surgeon, Midwife, Dental Assistant, Chemical Production Operator, Science Technician, Podiatrist, Chiropractor, Civil Engineer, Meteorologist, Medical Laboratory Scientist, Clinical Coder, Dental Technician, Community Karitane, Pharmacist, Conservator, Crop Farmer/Crop Manager, Oral Health Therapist, Dentist, Medical Radiation Technologist, Diagnostic Radiologist, Dietitian, Forensic Scientist, General Practitioner, Gynaecologist/Obstetrician, Psychiatrist, Electronics Trades Worker, Geologist, Environmental Scientist, Energy/Carbon Auditor, Environmental Engineer, Environmental/Public Health Officer, Plastics Worker, Food Technologist, Forest Manager, Forestry Scientist, Pest Control Technician, Geophysicist, Health and Safety Adviser, Health Promoter, Naturopath, Veterinarian, Ship's Master, Medical Laboratory Technician, Occupational Therapist, Winemaker, Optometrist, Osteopath, Pulp and Paper Mill Operator, Physiotherapist, Plastics Technician, Purchasing/Supply Officer, Production Manager, Radiation Oncologist, Speech-Language Therapist
---