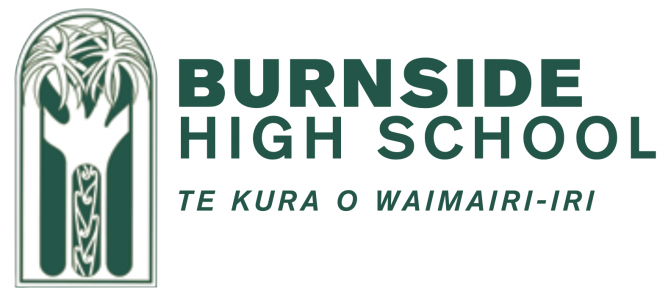 NCEA Level 3 Accounting
13ACC
Course Description
Teacher in Charge: Mr R. Hughes
Recommended Prior Learning
10 credits in Level 2 Accounting including 2.3
---
Level 3 Accounting provides students with an understanding of the operation of business and business management. The course focuses on partnerships and companies, which are service, trading or manufacturing in nature. Students will be able to understand accounting concepts, process financial data, understand systems, prepare reports, analyse and interpret reports and make informed decisions
Processing Financial Information
The preparation of journal and ledger entries for partnerships and companies.
Preparation of financial statements for partnerships and companies.
Analysis and Interpretation
The preparation of a report that analyses and interprets a company's financial report to provide information for external users.
Cost Accounting and Management Decision Making
Processing information through a Job Cost accounting system.
Management decision-making in terms of Cost-Volume-Profit analysis and preparation of budgets used by management.
Students who go on to become accounting technicians or chartered accountants will find opportunities in business, government departments, banking as well as in accountancy firms. There are many branches of accounting to specialise in later, such as financial accounting, management accounting, cost accounting, tax accounting, project accounting, forensic accounting, international accounting, government accounting.
---
Course Overview
Term 1
Partnership Formation and Theory
Profit Distribution Statements, Journals and Ledgers
Profit Distribution Statements and Current Accounts
Company law, Issuing Shares,
Bonus Issues, Share buybacks
Journal and Ledgers for Dividends
Journal and Ledgers for Revaluations
Journal and Ledgers for Taxation

Term 2
Income Statements and Balance Sheets for companies
Cash flow Statements for companies
Analysis Calculations
Profitability and Segment Analysis , Market Analysis
Liquidity, Cash Management and Financial Stability
Integrated reporting, comparison with another,
non-financial information
Term 3
Types of Costs and Documentation
Cost Drivers and Under and Over Applied Overhead
Processing Information for Job Costing


Term 4
Types of Costs
Cost-volume-profit Analysis
Contribution Margin and Ratio
Financial and non-financial information
Cash budgets, other budgets

Learning Areas:
---
Contributions and Equipment/Stationery
ledger refill, device
---
Pathway Tags
Accountant, Auditor, Accounts Officer, Actuary, Finance Manager, Retail Manager, Bank Worker, Hotel/Motel Manager, Farmer/Farm Manager, Debt Collector, Property Manager, Building Contractor, Buyer, Cafe/Restaurant Manager, Motor Vehicle Salesperson, Insurance Claims Officer, Community Worker, Event Manager, Quantity Surveyor, Dairy Farmer, Personal Assistant, Media Producer, Financial Adviser, Health Services Manager, Insurance Agent, Mortgage Broker, Office Manager, Payroll Officer, Purchasing/Supply Officer, Real Estate Agent, Management Consultant
---