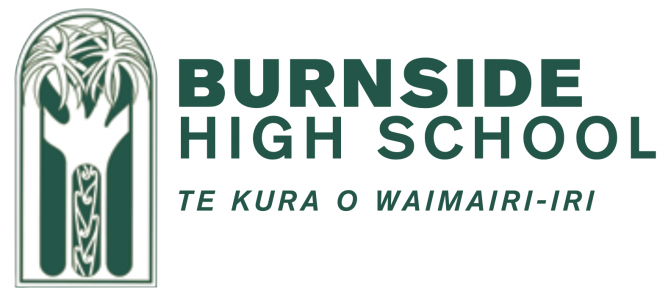 NCEA Level 3 Chemistry
13CHE
Course Description
Teacher in Charge: Mr N. Roberts
Recommended Prior Learning
14 Achievement Standard credits in a NCEA level 2 Chemistry course or by HOD approval.
---
The Chemistry course at Year 13 is based on the NCEA Level 3 Chemistry achievement standards and Level 8 of the New Zealand Curriculum. The syllabus builds on the knowledge gained in Chemistry at the Year 12 level. Therefore good practical and theoretical knowledge is required from Year 12 Chemistry in order to gain the most from the Level 3 course.
The content of this course aims to give students the chemical understanding in order to successfully go on to study Chemistry at a tertiary level. Chemistry has been described as the "central science" because there are few sciences where at least some knowledge of Chemistry is not a requirement. Many students study Chemistry in order to fulfill requirements for another field of interest, such as medicine, engineering, pharmacy, biology or physiotherapy.
It may be advisable for those considering a career based in the sciences to check what level of Chemistry is required, since many university and some polytechnic courses require Chemistry equivalent to or beyond Year 13 level.
Students selecting Year 13 Chemistry will be given the choice of being in a class doing more internal credits (A.S 91387; 20 Credits total) or more external credits (A.S 91392; 21 Credits total). Students will be given more information about these options in Term 4 and we will endeavor to place students into their preferred option.
---
Learning Areas:
---
Career Pathways
Mining Engineer, Acupuncturist, Registered Nurse, Agricultural/Horticultural Scientist, Agricultural/Horticultural Consultant, Paramedic, Anaesthetist, Pathologist, Zoologist, Chemist, Marine Biologist, Medical Physicist, Microbiologist, Chemical Engineer, Biochemist, Biomedical Engineer, Biotechnologist, Metal Worker, Brewer, Mechanical Engineer, Electrical Engineer, Dairy Processing Operator, Clinical Physiologist, Physician, Surgeon, Midwife, Dental Assistant, Chemical Production Operator, Science Technician, Podiatrist, Chiropractor, Civil Engineer, Meteorologist, Medical Laboratory Scientist, Clinical Coder, Dental Technician, Community Karitāne, Pharmacist, Conservator, Crop Farmer/Manager, Oral Health Therapist, Dentist, Medical Imaging Technologist, Diagnostic Radiologist, Dietitian, Forensic Scientist, General Practitioner, Gynaecologist/Obstetrician, Psychiatrist, Electronics Trades Worker, Geologist, Environmental Scientist, Energy/Carbon Auditor, Environmental Engineer, Environmental/Public Health Officer, Plastics Worker, Food Technologist, Forest Manager, Forestry Scientist, Pest Control Technician, Geophysicist, Health and Safety Adviser, Health Promoter, Naturopath, Veterinarian, Ship's Master, Medical Laboratory Technician, Occupational Therapist, Winemaker, Optometrist, Osteopath, Pulp and Paper Mill Operator, Physiotherapist, Plastics Technician, Purchasing/Supply Officer, Production Manager, Radiation Oncologist, Speech-Language Therapist
Contributions and Equipment/Stationery
Approximately $30 for a workbook.
---
Pathway Tags
Mining Engineer, Acupuncturist, Registered Nurse, Agricultural/Horticultural Scientist, Agricultural/Horticultural Consultant, Paramedic, Anaesthetist, Pathologist, Zoologist, Chemist, Marine Biologist, Medical Physicist, Microbiologist, Chemical Engineer, Biochemist, Biomedical Engineer, Biotechnologist, Metal Worker, Brewer, Mechanical Engineer, Electrical Engineer, Dairy Processing Operator, Cardiac Physiologist, Physician, Surgeon, Midwife, Dental Assistant, Chemical Production Operator, Science Technician, Podiatrist, Chiropractor, Civil Engineer, Meteorologist, Medical Laboratory Scientist, Clinical Coder, Dental Technician, Community Karitane, Pharmacist, Conservator, Crop Farmer/Crop Manager, Oral Health Therapist, Dentist, Medical Radiation Technologist, Diagnostic Radiologist, Dietitian, Forensic Scientist, General Practitioner, Gynaecologist/Obstetrician, Psychiatrist, Electronics Trades Worker, Geologist, Environmental Scientist, Energy/Carbon Auditor, Environmental Engineer, Environmental/Public Health Officer, Plastics Worker, Food Technologist, Forest Manager, Forestry Scientist, Pest Control Technician, Geophysicist, Health and Safety Adviser, Health Promoter, Naturopath, Veterinarian, Ship's Master, Medical Laboratory Technician, Occupational Therapist, Winemaker, Optometrist, Osteopath, Pulp and Paper Mill Operator, Physiotherapist, Plastics Technician, Purchasing/Supply Officer, Production Manager, Radiation Oncologist, Speech-Language Therapist
---