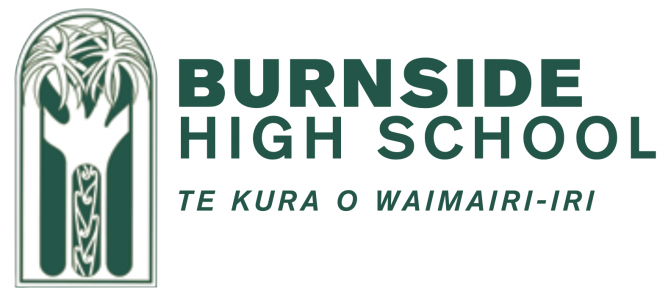 NCEA Level 3 History
13HIS
Course Description
Teacher in Charge: Mr S. Coster
Recommended Prior Learning
Success in Year 12 History can enable a student to undertake a course of study in Year 13 History, providing a student has achieved at least 12 credits in Level 2 History (or an equivalent literacy rich subject), or by HOD approval
---
"The Nazis entered this war under the rather childish delusion that they were going to bomb everyone else, and nobody was going to bomb them … They sowed the wind, and now they are going to reap the whirlwind"
Arthur "Bomber" Harris - commander of the Royal Air Force, Bomber Command during W.W.II (1939 - 45).
Level 3 History will involve students learning about thought provoking historic events that have had considerable impacts on society. As a consequence of taking this subject, students will develop a deeper understanding of their own society and their place in the world as well as improve important skills.
SKILLS: Studying History provides a student with skills which are not confined to just the study of the past. While we learn topics that are significantly important and interesting to us, the aim in Level 3 History is to improve upon the skills learnt at Level 1 and 2. More than ever before, ours is an information-based society. People must adapt to it and handle a wide variety of information. For those planning after Year 13 to be involved in tertiary education, Level 3 History skills such as formal essay writing and gathering research material will help you in a wide variety of future education endeavours.
Do not worry if you did not take Level 1 and or 2 as the first part of Term 1 is devoted to recapping skills as well as learning what is involved at Level 3. This may include, for those who have not taken Level 1 and 2 History, being directed to attend the subject's tutorials in Term 1 to assist you in understanding these skills.
These skills have considerable value and application to tertiary study and a subsequent wide variety of careers and occupations. These can include the law and associated careers such as police, journalism, and aspects of private business such as in management.
The skills include:
'Fact v Fake': Having the skill to know what information is 'fact' or 'fake' is very important in today's world. The ability to interpret pieces of information such as written articles, photographs, cartoons and websites in terms of why these were created and how to make judgments of it being reliable and trustworthy will be covered throughout the year.
'Communication': The ability to formally write a structured analytical and evaluative essay that is clear and concise. The essay will provide a logical argument based on a significant event you have learnt this year.
'Perspectives': Sometimes referred to as 'point of view'. This is the ability to understand how an individual or groups position / stance has been influenced by things such as religion, country of origin, level of education, or ethnic background.
'Historiography': This is the study of how history is recorded and how interpretations of the events shift with time as a result of many different factors. Historiography helps us understand that societal, political, economic, and other issues may alter the recording of history over time.
'Analysis': The skill of analysis is invaluable in many jobs, and the ability to analyse and then prioritise information is vital to decision making.
The three main topics:
Introductory topic: The 'Takapuneke Massacre' (Akaroa,1830) - Te Rauparaha, ariki (or paramount chief) of the Ngāti Toa led an attack that destroyed the Ngāi Tahu mahinga kai (or food gathering settlement) of Takapuneke (just east of the township of Akaroa) - This was part of a wider conflict in Aotearoa which is now referred to as 'The New Zealand Musket Wars c.1810 - 1840'. Te Rauparaha had used an English sailing ship (the 'Elizabeth') as part of his attack. This incident was the first in a chain of events that led to the signing of the Treaty of Waitangi in 1840. As well as learning about one of the significant events in New Zealand's history, you will also learn the skills involved in Level 3 History. This incident will also be used as the event for students to complete the internal assessment report. There will be an overnight field trip to Akaroa for all students to attend at the end of February, staying at Ōnuku Marae. This will provide an opportunity to reinforce class learnings.
A historical controversy: the strategic bombing of German cities during World War Two- the Allied strategic bombing campaigns against German cities during World War Two remain highly controversial. Did these bombings have an impact in ending the war early while also killing hundreds of thousands of men, women and children? The internal assessment linked to this topic will involve students studying these events and then creating a report based on the arguments for and against it. Students will also need to state their own opinion regarding if the bombings were effective in winning the war and if these bombings were morally justifiable.
Rwanda Genocide of 1994 - This genocide took place in the context of the Rwandan Civil War in central Africa, a conflict beginning in 1990 between the Hutu-led government and the Tutsi Rwandan Patriotic Front (or RPF). In early 1994 over 800 000, mainly Tutsi Rwandan's were killed in 100 days. What is a 'genocide'? Why did this genocidal act occur? What happened to the victims? What were the long-term consequences for those involved in these acts? These are some of the question's students will be able to answer by the end of this topic.
This course will have an online learning component that would suit Bring Your Own Device - with students bringing a netbook or laptop to class to access resources and activities through the class Schoology page. Bringing a device is not compulsory but encouraged.
---
Learning Areas:
---
Contributions and Equipment/Stationery
Stationery: A lever arch folder, subject dividers and A4 lined paper. A document wallet cardboard foolscap for the research assessment.

Digital learning device: This course will have an online learning component that would suit Bring Your Own Device - with students bringing a netbook or laptop to class to access resources and activities through the class Schoology page. Bringing a device is not compulsory but encouraged.

Field trip: As part of the 'Takapuneke Massacre' topic in 2023 there will be an overnight field trip to Akaroa at the end of February / early March. This will cost approximately $130 per student.
---