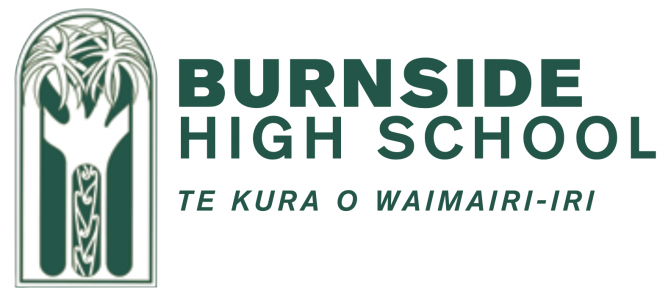 NCEA Level 3 Physics (Extension)
13PHX
Course Description
Teacher in Charge: Mr J. Watson
Recommended Prior Learning
Students who apply for this course will have excelled in Level 2 Physics. Places will be offered to those with superior grades and a recommendation by their Level 2 Physics teacher.
---
The Physics Department at Burnside High School aims to empower students with the ability to critically analyse a situation and approach a new situation with confidence, while gaining knowledge of the fundamental concepts and principles of Physics. Students are encouraged to use scientific methods to challenge current thinking.
Your teachers are keen to help you understand more about the Universe and value the study of Physics. We aim to present an interesting course that will be relevant to those intending to study Physics at a tertiary institute, as well as students completing their Physics education at Level 3.
This course covers the same material as the standard Level 3 Physics course, but with an emphasis on the extra optional Scholarship exam. Students will be expected to prepare for and enter this exam.
As numbers applying for this class are usually higher than the number of places available, an entrance test will be set and will contribute towards the decision on class entry.
---
Learning Areas:
---
Career Pathways
Mining Engineer, Aeronautical Engineer, Registered Nurse, Mechanical Engineering Technician, Aircraft Maintenance Engineer, Software Developer, Medical Physicist, Sound Technician, Electronics Engineer, Chemical Engineer, Biomedical Engineer, Biomedical Technician, Biotechnologist, Naval Architect, Fabrication Engineer, Mechanical Engineer, Electrical Engineer, Building and Construction Manager, Surveyor, Physician, Surgeon, Science Technician, Civil Engineer, Civil Engineering Technician/Draughtsperson, Telecommunications Engineer, Telecommunications Technician, Dentist, Medical Imaging Technologist, Diagnostic Radiologist, General Practitioner, Environmental Scientist, Electrical Engineering Technician, Information Technology Architect, Environmental Engineer, Marine Engineer, Medical Laboratory Technician, Radiation Therapist, Radiation Oncologist, Secondary School Teacher, Test Analyst, Network Administrator
Contributions and Equipment/Stationery
A workbook with a cost of approximately $30
---
Disclaimer
Burnside High School may change any costs, courses or standards offered without notice.