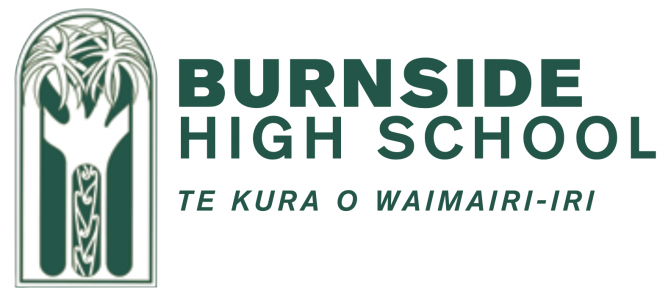 Year 10 Business, Economics & Accounting
10BEA
Course Description
Teacher in Charge: Mr R. Hughes
The Economics and Business sections are delivered through Schoology.
By the end of the Business section students will be able to:
identify business opportunities and describe the process of starting a small business
understand management, marketing and production planning
appreciate the legal and ethical responsibilities of running a business
By the end of the Economics section students will be able to:
use the supply and demand model to show how prices are determined.
explain types of income, welfare and taxes, and calculate income tax.
make investment decisions related to bank deposits, kiwisaver, shares.
By the end of the Accounting section students will be able to:
process transactions using the accounting equation and the double-entry process through to preparing a trial balance
prepare an Income Statement and Balance Sheet
interpret a business's results and make recommendations
---
Course Overview
Term 1
ECONOMICS
Circular flow of money through sectors in the economy
Markets – individual demand to market demand
Demand – shifts and changes in quantity
Demand - Responsiveness price/income/other prices
Supply – why upward sloping, shifts
Equilibrium market forces – effects of shifts to market price
FINANCIAL LITERACY
Income – types, what determines income levels
Income taxation – purpose, progressive, equity
Interest and saving opportunities – bank deposits, Kiwisaver, shares
Getting an IRD number, MyIRD, declaring income, rebates
Consumer protection - CGA

Term 2
ACCOUNTING - Elements, Balance sheet
Accounting Equation
Double entry - assets, liabilities, capital
Double entry – revenue and expenses
Double entry – transactions to Trial Balance
Double entry - complex transactions
Cost of Goods Sold
Gross Profit, expenses

Term 3
Income Statement and Balance Sheet
Analysis & Interpretation of accounting statements
BUSINESS - Entrepreneurship
Protecting an idea
Forming a business
Location decisions
Human Resources
Production planning

Term 4
Marketing – contracts
Marketing – Fair Trading Act
Marketing – Product, Place
Marketing – Price
Marketing - Promotion

Learning Areas:
Accounting, Business Studies, Business, Economics and Accounting, Commerce
---
Pathway
NCEA Level 1 Accounting, NCEA Level 1 Economics
This course is a valuable lead into NCEA Level 1 Economics and strongly recommended for NCEA Level 1 Accounting. It will also give students a very good insight into Business Studies which is offered at NCEA Level 2 and Level 3. These could lead to an interesting career in business, finance or government. A fuller description of career possibilities accompanies the NCEA course outlines.
Contributions and Equipment/Stationery
Device
---
Pathway Tags
Animator/Digital Artist, Cook, Sales Representative, Accountant, Auditor, Actuary, Administration Officer, Finance Manager, Receptionist, Advertising Specialist, Copywriter, Sales and Marketing Manager, Survey Technician, Personal Trainer/Fitness Instructor, Registered Nurse, Agricultural/Horticultural Scientist, Agricultural Technician, Agricultural/Horticultural Consultant, Mechanical Engineering Technician, Aircraft Maintenance Engineer, Product Assembler, Paramedic, Anaesthetic Technician, Business Analyst, Software Developer, Animal Care Attendant, Veterinary Nurse, Zoologist, Retail Manager, Beekeeper, Patternmaker, Statistician, Building Surveyor, Marine Biologist, Arborist, Architectural Technician, Archivist, Police Officer, Historian, Heavy Truck Driver, Artist, Artistic Director, Insurance Loss Adjuster, Meat/Seafood Process Worker, Sound Technician, Author, Electronics Engineer, Collision Repair Technician, Automotive Electrician, Glazier, Automotive Technician, Automotive Refinisher, Microbiologist, Baker, Bank Worker, Bartender, Hotel/Motel Manager, Cafe Worker, Floor and Wall Tiler, Building Insulator, Beauty Therapist, Farmer/Farm Manager, Tailor/Dressmaker, Courier/Delivery Agent, Debt Collector, Chemical Engineer, Biochemist, Biomedical Engineer, Biomedical Technician, Biotechnologist, Biosecurity Officer, Metal Worker, Bricklayer, Boat Builder, Naval Architect, Tattoo Artist, Property Manager, Fabrication Engineer, Print Finisher, Brewer, Building Contractor, Mechanical Engineer, Electrical Engineer, Earthmoving Machine Operator, Outdoor Recreation Guide/Instructor, Entertainer, Butcher, Buyer, Taxi Driver/Chauffeur, Cabinet Maker, Surveyor, Waiter/Waitress, Cafe/Restaurant Manager, Contact Centre Worker, Textile Process Operator, Motor Vehicle Salesperson, Counsellor, Caretaker, Carpenter, Carpet Cleaner, Floor Covering Installer, Table Games Dealer, Minister of Religion, Retail Sales Assistant, Chef, Chemical Production Operator, Science Technician, Managing Director/Chief Executive, Delivery Driver, Emergency Management Officer, Civil Engineer, Insurance Claims Officer, Cleaner, Dental Technician, Watchmaker and Repairer, Cutter, Fashion Designer, Sewing Machinist, Trainer, Coachbuilder/Trimmer, Graphic Designer, Diver, Interior Designer, Painter and Decorator, Communications Professional, Telecommunications Engineer, Telecommunications Technician, Interpreter, Community Worker, Industrial Designer, Information Technology Helpdesk/Support Technician, Information Technology Manager, Hotel Porter, Concrete Worker, Event Manager, Conservator, Stonemason, Quantity Surveyor, Crane Operator, Jeweller, Dairy Farmer, Storeperson, Legal Executive, Make-up Artist, Street/Park Cleaner, Data Entry Operator/Transcriptionist, Crop Farmer/Crop Manager, Curator, Customs Broker/Freight Forwarder, Customs Officer, Systems Administrator, Graphic Pre-press Worker, Maitre d'Hotel, Radio Presenter, Visual Merchandiser, Workplace Relations Adviser, General Practitioner, Gynaecologist/Obstetrician, Dog Trainer, Electronics Trades Worker, Plumber, Gasfitter and Drainlayer, Driller, Driving Instructor, Laundry Worker/Dry-cleaner, Personal Assistant, Geologist, Environmental Scientist, Economist, Electrician, Electrical Engineering Technician, Lift Technician, Human Resources Adviser, Energy and Chemical Plant Operator, Energy/Carbon Auditor, Engineering Machinist, Information Technology Architect, Environmental Engineer, Exhibition and Collections Technician, Importer/Exporter, Plasterer, Welder, Fencer, Plastics Worker, Financial Adviser, Firefighter, Marine Engineer, Wool Classer, Florist, Food and Beverage Factory Worker, Food Technologist, Professional Sportsperson, Service Station Attendant, Forestry Scientist, Forklift Operator, Furniture Finisher, Pest Control Technician, Funeral Director/Embalmer, Hunter/Trapper, Upholsterer, Game Developer, Rubbish/Recycling Collector, Landscape Architect, Gardener, Health and Safety Inspector, Agricultural Field Representative, Hairdresser/Barber, Health and Safety Adviser, Health Services Manager, Helicopter Pilot, Naturopath, Immigration Officer, Industrial Spray Painter, Veterinarian, Insurance Agent, Joiner, Kaiwhakaako Māori, Translator, Locksmith, Security Officer/Guard, Market Research Analyst, Survey Interviewer, Massage Therapist, Refrigeration/Air-conditioning Technician, Mortgage Broker, Vehicle Groomer/Cleaner, Nanny/Child Carer, Nursery Grower/Worker, Office Manager, Osteopath, Pulp and Paper Mill Operator, Parking Officer, Photographer, Physiotherapist, Plastics Technician, Policy Analyst, Printer, Private Teacher/Tutor, Purchasing/Supply Officer, Production Manager, Project Manager, Youth Worker, Real Estate Agent, Recruitment Consultant, Recycler/Dismantler, Roadmarker, Roofer, Saw Doctor, Wood Processing Worker, Scaffolder, Shearer, Signmaker, Social Worker, Teacher Aide, Telemarketer, Tour Guide, Tow Truck Operator, Travel Agent/Adviser, Valuer, Water/Waste Water Treatment Operator, Window Cleaner, User Experience Designer, Pet Groomer, Intelligence Officer, Management Consultant, Test Analyst, Network Administrator, Court Registry Officer, Marketing Specialist, Geospatial Specialist, Psychotherapist, Case Manager, Career Consultant, Security Analyst, Penetration Tester, Data Analyst, Scrum Master, Garment Technician, Mining Engineer, Urban/Regional Planner, Kitchenhand, Elected Government Representative, Demonstrator, Dietitian, Foreign Policy Officer, Sports Coach/Official, Early Childhood Teacher, Health Promoter, Tertiary Lecturer, Secondary School Teacher, Accounts Officer, Media Producer, Payroll Officer
---
Disclaimer
Burnside High School may change any costs, courses or standards offered without notice.